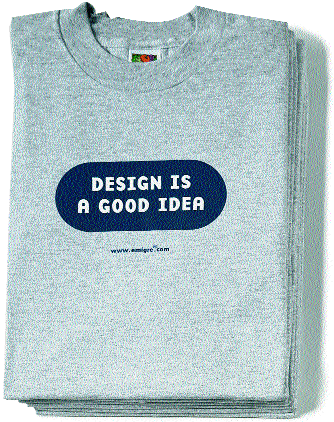 There's been a whole lot of talk lately about 'ugly design' and the perception that 'it works'. The often quoted examples are My Space, eBay, Craigs List, and Del.icio.us. As someone who spends too much time thinking about design and trying to apply user centred design principles to the projects I work on, I find this somewhat annoying.
First up, let's define what we mean by design. There are really two different aspects to 'design' that people are referring to – there's the design that I'm most interested in which is the information and interface design. Then there's the design that is most often talked about, that's the visual design. Both of these types of designs are important when it comes to thinking about this idea of 'ugly design' and why, sometimes, it appears to work.
Information/Interaction Design: no one likes bad information design. Bad information design means you can't find the information you're looking for because its badly placed, or doesn't exist at all, or the 'flags' (or scent) you need to help you find the information are hard to find or non existent. When you come to a site like this, you leave. And you don't come back, unless you absolutely have to. The internet is abundent with information and making information that people are looking for easy for them is an essential part of making your site somewhere they'll visit and return to, and recommend to their social network. Good information design (which includes information architecture) is entry level to having 'a site that works'.
Interaction design, when poorly executed, is also a source of frustration for users, and a good reason for them to seek out an alternative to your site. Interaction design is poorly executed when it doesn't allow users to perform the tasks that they wish to perform on your site with thel least amount of effort. Taking the time to identify these tasks and to ensure that they are implemented efficiently means that your site becomes 'easy to use', which is compelling reason to choose your site over other alternatives.